Watercolor art is one of my favorite method of painting. Throughout History, there are some great watercolor paintings artists, each had his or her own unique style.
One of my favorite artists is
Ted Kautzky - A watercolor painter
One of the greatest artists in my opinion. His watercolor technique was amazing, in particular if you take into consideration the fact that he lived between 1896-1953, and was an architecture first, before starting his career as a watercolor artist. His work, so peacful and beautiful, yet full of life. His use of color is exact and fluid. He wrote a famous book about watercolor painting.
I love that book, even though it was written long ago, it still contains some of the most important fundamentals about watercolor painting.
My work is partially influenced by this great artist. I paint more abstract watercolor paintings, but the colors, the flow of his artwork, is something I try to have in mind when coming to create my own painting.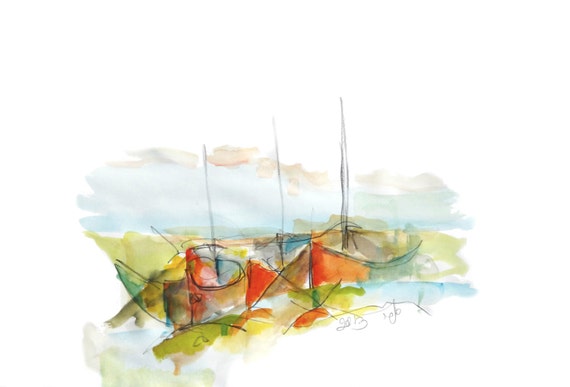 I wish you all a great day!